Creating Conversations Silver Award for Experienced Facilitators
Who is the Creating Conversations Badge for:
The badge will be of value to anyone who is supporting or leading meaningful activities in a care setting, particularly where they might be working with people living with dementia. The toolkit and open badges can support you to:
– to move into role as activity coordinator
– to develop knowledge, skills and experience in faciliatating and valuing meaningful activity in care settings
– to use meaningful activity as a driver for changes to improve care, environment or community connections
-to encourage imaginative participant led service development.
It will help you to begin to observe more critically the quality of the activity and communication that takes place in a group discussion. This will enable you to discuss this with colleagues and draw some conclusions. This will support you to develop meaningful and engaging conversations and activity using Creating Conversations as a tool.
Why we are offering Open Badges:
To encourage use of Creating Conversations toolkits, learn from feedback and to evidence impact and outcomes of use
How will people living with dementia benefit?:
The badges aim to support participants to enjoy higher quality activity and social opportunities in care and to have more opportunities to influence the provision.
Why should I achieve badges in my care setting?
To demonstrate the quality of activity provision in the setting
To ensure you get the most out of the tool-kit
To make sure that communication and activity provision is everyone's responsibility
Here is an introduction to the tool-kit and story:
Visit http://www.creating-conversations.org for more information and to explore the kit itself further.
How do I know the kit can deliver for me or for my setting?
Download our evidence, an evaluation supported by Stirling University here: Summary of Findings
You can also download the Observation Framework which has guidance and tools to help evidence impact of the kit in your setting.
If you are just starting out with Creating Conversations you may want to acheive a Bronze Badge first, to help get you started.
Criteria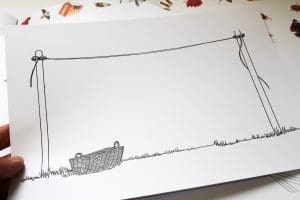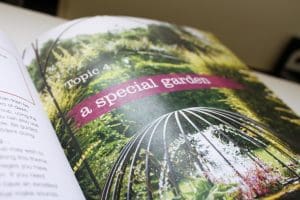 1. Participate in a Creating Conversations session/programme
examine set up, noting any impact on the environment
articulate role as participant
note who (number of participants/ staff / volunteers)  was involved and how?
2. Contribute through role to meaningful conversations – Read the Summary of Findings from our Evaluation Report. Then describe the conversations and how they developed.
Note examples of:
Context-related themes and
Activity-related themes Process and
Outcomes of delivery
3. Reflect on the experience and any learning observations
Prerequisites
No prerequisites required.
Evidence
1. Evidence your participation in a Creating Conversations session/programme using written and/or video or photographic evidence.
Please cover the following:
Briefly describe the environment or setting in which the activity took place. Note any immediate impact of using the  kit had on the look and feel of the environment and in how people present responded to or used the space.
Articulate your role as a participant. Identify how you took part and what you did, whether it was joining in the activity or supporting others to take part.
Describe the the group and who was involved (number of participants/ staff / volunteers). Was the group size appropriate? How did the kit impact on the interactions of the group as a whole?
2. Contribute through role to meaningful conversations by participating in a discussion with colleagues about the session.
If possible have a colleague or leader use the Creating Conversations Observation Toolkit to record communication throughout the session that can inform your discussion. Remember to review the Summary of Findings first to help see practical examples.
Describe the conversations and how they developed, noting TWO useful or interesting examples of:
 Context-related themes
Did you see examples of humour and engagement that might evidence enjoyment?
Did you note how anxiety or confidence may have changed for someone or for the group over the course of the conversation?
What was the impact of the environment or setting on the conversation and activity?
Please consider the group dynamics – who took active roles in the conversation, did these change when the group moved from talking to doing?
Any discussions about creativity and/or aesthetics that took place
Did sharing and remembering as part of the conversations show any evidence of affirmation of identity.
and describe ONE example of how the conversation referring to our Summary of Findings to assist:
Activity-related themes
Process and outcomes of delivery
interactions and conversations
Impact of props/items from toolkit
Facilitation process among staff and volunteers
Mobility and sensory impairment(s)
Future planning
Reflect on the experience and any learning observations:
What you would do more of or continue
What you might change at the next session
Please let us know if you are happy for us to share some of your views, learning and evidence as part of our ongoing support to our online community. We can discuss this with you in more detail if you are unsure.
For guidance on using Open Badges and to think about how you might benefit from using them visit